From Health to Beauty

Since its foundation in 1997, Sungwon Pharmaceutical Co. has been pursuing diverse and consistent technology development and quality improvement.
It is now strengthening its presence as an industry leader in Korea and is poised to become a global pharmaceutical company to expand into markets around the world.
Greeting
Going beyond the boundary of existing products,
We are now creating new value in the perspective of customers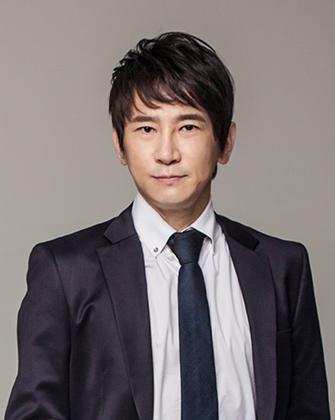 Thank you for visiting us. I am Lee Sun-jeong, CEO of Sungwon Pharmaceutical CO.
I would like to express my deepest gratitude to you all for your support and care for Sungwon Pharmaceutical CO.

Sungwon Pharmaceutical CO. is total dental care solutions provider and since its foundation in 1997, it has been expanding its distribution channels both home and abroad over the past 17 years and now it is strengthening its presence in the industry, providing quality products, based on strong customer trust.

With the vision of becoming "Total Solution Provider from Health to Beauty" Sungwon Pharmaceutical CO. is set to take another leap forward to advance into the global market with diversification of business portfolio and overseas business expansion. We promise our customers that Sungwon Pharmaceutical CO. will grow to be a global player, to be recognized for its strong brand power and quality products, based on the communication-oriented partnerships, and well-organized and proactive response to the rapidly changing trends in global market.

Sungwon Pharmaceutical CO. will never forget the value of customers needs and opinion, and all management and employees will always have their original mission in mind and join hands with all our hearts to develop products to deliver healthier and more beautiful life for our customers.

We are looking forward to seeing continuous and unwavering support from our customers and wish you all the happiness and the greatest luck for you and your family.
Thank you.


CEO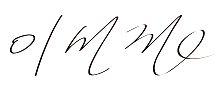 Management ideology
Global Pharmaceutical Company to Offer Total Solutions
from Health and Beauty Products, based on Customers Trust
Creative

As the key element to touch the hearts of customers, we are pursuing quality beyond customers' imagination, fresh design and partnership with quick communication, with the creative that we value the most.

Dynamic

We believe staying dynamic is one of the keys to responding to the rapidly chancing market. The dynamic and well-organized sales strategies and tactics and customer services of the company, adapted to changing trends and market evolution will deliver satisfactory experiences for all our customers.

Ideal

Creativity and dynamic are the two business values that can be realized only when it is supported with 'Ideal.' The ideal status the company is pursuing is not just about sales improvement. It is more about development of sustainable, long-term friendship with customers, based on strong trust and confidence.
---
CI
The CI of Sungwon Pharmaceutical
It symbolizes the progressive ideals of global pharmaceutical companies toward the world and the future.
Logo type
Sungwon Pharmaceutical's CI implies Sungwon Pharm's corporate philosophy, which is future-oriented and aims to advance into the global market. We provide a deep sense of trust to our customers with bold fonts that do not use decorative elements, while giving a sense of rhythm with partial serifs to show the unique personality of Sungwon Pharm, which has a creative corporate culture, in a concise and impressive manner.
Korean Logo
English Logo - Standard Color
English Logo - Expanded Color
---
Designated color
A confident, modern and rational blue, calm and serene impression of gray color reflects Sungwon Pharmaceutical's progressive ambitions for global corporations. The sky blue and purple colors used as secondary colors provide a delicate image and can be used to suit your purpose and needs.
Main colors
Auxiliary color
---
Symbol
SW Flower Mark symbolizes the delicate and sophisticated image of Sungwon Pharmaceutical. SW Flower Mark displays the future-oriented corporate philosophy as the shape of eight-folded translucent petals spreading from the center.
Through natural combination of unique colors, it shows the mild harmony of elements that make up the company lively and modern.
Standard symbol
Applying 50% transparency
Minimum usage regulation