Sungwon Pharmaceuticals CO. Ltd.
Solid Toothpaste Story
Preserving good ingredients,
while brushing teeth by chewing the product without water
Unprecedented innovation,

sloid toothpaste
6 years of R&D,
2 additional years of efforts to acquire patient ..
Why solid toothpaste?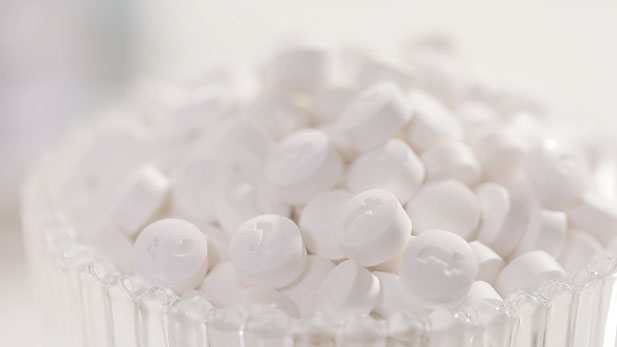 CHEW IT!
Oral care
with healthy ingredients without water !
Solid toothpaste
a mush-have item for people in a modern society
Things to Consider in developing
Tube Toothpaste of Sungwon

Concern over saliva mix when using a toothpaste all together,
Inconvenient to carry around, restrictions onboard.
Sungwon Pharmaceutical was thinking over and over
To address inconvenience of existing tube toothpaste
Sungwon Pharmaceutical Philosophy
and Solid Toothpaste Research

Driven by its independent R&D Center,
It succeeded in developing solid toothpaste
and the efforts continue to ensure stability
and develop new texture.
For its dry solidification technology with no water, Sungwon Pharmaceutical acquire a patent to develop a genuine solid toothpaste with 0% moisture.
Sungwon Pharmaceutical and Solid Toothpaste

Sungwon Pharmaceutical has been pursuing
the path of toothpaste manufacturing for more than 20 years
and finally succeeded in developing and commercializing
solid toothpaste
Now, with its innovation and technology capabilities
It is leading the toothpaste market of Korea
Future of Solid Toothpaste

As solid toothpaste is better than general toothpaste
in portability, hygienic use and preservation of effective ingredients
the future of the market is so bright.
Sungwon Pharmaceutical will save no efforts and time
to develop products to make a better future for all.